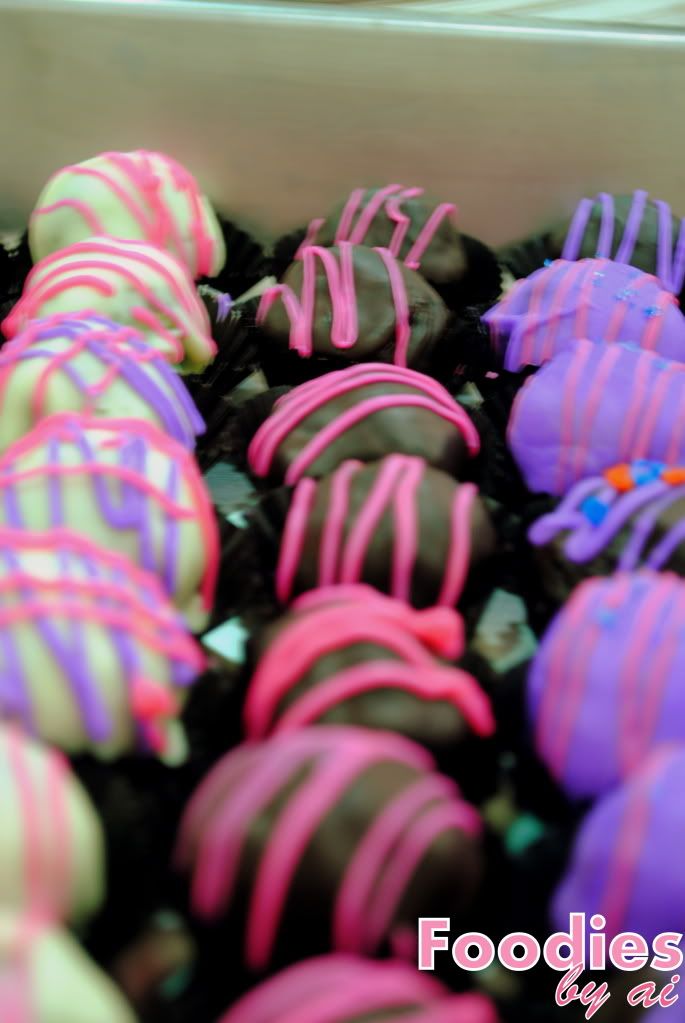 White, chocolate and purple coated cake truffle~
Aimi from burp! le feastin avec moi
told me a few times that she wanted to taste my cake pops. I never really had the chance to give her any sample as we rarely met (although we didn't live that far apart). So, I made a few cake truffle/cake ball for her and our guest during my open house last Sunday. I am really glad that our guest loved it!
I love drizzling them! It was super fun!
I made vanilla and velvet cake. Than, they were coated in white, purple, pink, and dark chocolate (I add in some coloring in the white chocolate to get the purple color). For the final touch, they were drizzled with pink and purple chocolate.
Pretty, aren't they?